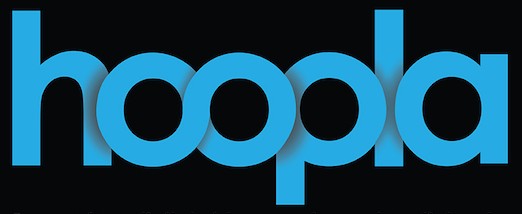 What is Hoopla?

Hoopla is an app you can download to your personal devices, allowing you to view, listen to , and watch content for free with your library card. This service collaborates with libraries all over the world to provide digital content to patrons at no extra cost. Visit the Hoopla website for more information.
Borrowing Procedures
Every patron gets the same amount of borrows per month. Unused borrows do not roll over and all will be reset at the end of the month. For example, if you check out 8 Instant books on March 31st, you can keep them into the next month and check out 8 more the next day (April 1st).
If you put a Flex item on hold, your Flex Borrows will not be used until the item becomes available for you to check out.

8 items per month
No waiting – download items right away!

5 items at a time (unlimited per month)
May need to wait, depending on demand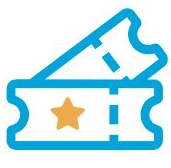 7 day BingePass = 1 Instant Borrow
Multiple items for 1 borrow
Secure log in to partner website
Getting Started
Make sure you've signed up for a library card. Visit one of our locations or sign up online.
Download the Hoopla app from your app store:
Open the app and sign up for a new account. You will need the following:

Library card number (located on the back of your library card)
PIN
Email address associated with your account

Start borrowing! You're now able to download and reserve items.
After signing up, you'll only need your email address and Hoopla account password to log back in.
Call 601.582.4461 for assistance during library business hours – please note that we do not have access to your Hoopla account password.
Frequently Asked Questions
"What's a 'BingePass' and how does it work?"

A BingePass is a new type of Instant Borrow that allows access to large collections of content for 7 days. You can use multiple BingePasses at a time and can use it again for the same collection once your 7 days are up.
"I haven't used all my borrows for the month – why can't I check anything out?"

The library has a 24-hour cap on how many instant items can be checked out by all users combined. We may have hit our cap for the day. This will reset at midnight – try again tomorrow morning and call us at 601.582.4461 if you continue to experience interruptions.
Flex items are not affected by the library's daily cap – you can check out up to five flex items at one time.

"Who is eligible to use Hoopla?"

Anyone of any age who is registered for a library card! Just make sure your fines don't exceed $24.99 and your library privilege has not expired. Remember: library privileges renew on an annual basis for our patrons who provide proof of Forrest County residency.

"I forgot my log-in information!"

No problem – happens to the best of us. Click "Forgot your password" on the login page and enter your email address to reset it. If you no longer have access to the email associated with your Hoopla account, please call 601.582.4461.
View Hoopla's troubleshooting guides for more information and assistance.